This mission pack is still in-progress.
"The information will change overtime. Remove this template when the mission pack is finished."
Crisis of 2016:Rage of Task Force 141
Link
Mission pack
Creator:
Lee atsugai
Type:
Mission Pack
Genre:
Army
Status:
In Progress
Number of Chapters:
2 Chapters (For Now)
Year:
2016 (Directly after the event of COD:MW2) - 2017
Protagonist(s):
Sgt. Calvin Sanderson
After Nikolai rescue Soap and Price, a group of Shadow Company soldiers arrive to get Shepherd's body. The Task Force 141 San Andreas Branch army heard about this, and decided to take and burn Shepherd's body once and for all. But, after they take Shepherd's body, the chaos will start, and there will be a lot of battle in front of you! Be ready!
On May 3, 2012, lee_atsugai create the official Trailer for Crisis of 2016:Rage of Task Force 141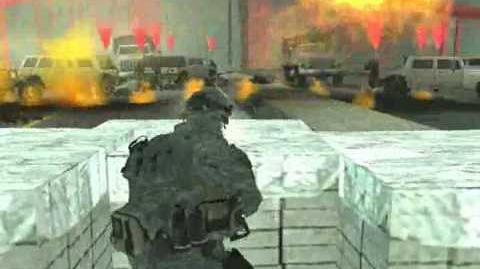 Ad blocker interference detected!
Wikia is a free-to-use site that makes money from advertising. We have a modified experience for viewers using ad blockers

Wikia is not accessible if you've made further modifications. Remove the custom ad blocker rule(s) and the page will load as expected.