GTA III Reloaded
Link
Mission pack
Creator:
Rytuklis
Type:
Storyline
Genre:
Remake/Action
Status:
Work In Progress
Number of Chapters:
1
Year:
2001
Protagonist(s):
Claude Speed
GTA III Reloaded is a storyline created by Rytuklis. Its a reboot to the original GTA 3 Reloaded project.
Grand Theft Auto III Reloaded is a DYOM Storyline, Dedicated for the GTA Game that has changed the Gaming Industry forever. The first freeroam Third person game & First person game in the GTA Universe - Grand Theft Auto III
-Rytuklis
GTA 3 Reloaded is a storyline meaing that you will be able to play in a GTA Manner. Going from mission to mission.
The player will have to complete certain missions in order to unlock new weapons & more missions. Although not exactly same, Many missions look very similer to their GTA 3 Counter Part. The Storyline uses the Grand Theft Auto San Andreas Liberty City mod (GTA SA:LC) which brings old fashioned liberty city back. Meaning the places, Weapons & Vehicles are same as GTA 3. The storyline will be released in Chapters. 1 Chapter for each of the 3 Broughs.
A Dangerous couple make their way to Liberty City & rob a bank, Everything goes well, but when your Girl Friend betrays you & leaves you to die, You get mad. Claude Speed gets transported to prison via the Callahan Bridge, However, His girlfriend doesn't give up & tries to kill him by destroying the Bridge. Claude survives & is now free to the open world of Liberty City. What's next? 
Development
Edit
Originaly GTA 3 Reloaded was a Group project where multiple Designers had to make missions & form one complete game. due the inactivity of the most Lead Designers, the project got scrapped & Forgotten. In June 2013, Rytuklis stated in his signature that he is working on a secret project, couple of weeks later, He released a sneak peak picture in the Designer's Lounge featuring one of Joey's mission. Unlike the GTA 3 Reloaded project, Rytuklis worked on this alone. In July third 2013, He created a topic featuring the trailer & gained a lot of attention. He stated that if his Portland Chapter gets enough downloads, then he will start the next one. However many people had difficulties runing DYOM in GTA SA:LC. No recent activity was seen.
Popularity
Edit
The Storyline gained a lot of populartity withen Minutes of its offical Launch. Even DYOM Adminstrator Dutchy3010 left a post on how she liked it.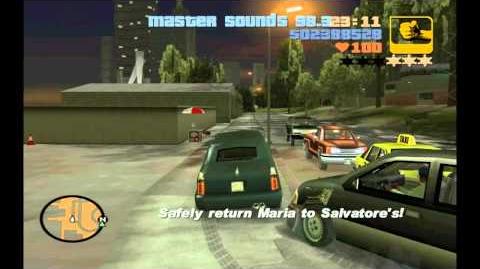 Ad blocker interference detected!
Wikia is a free-to-use site that makes money from advertising. We have a modified experience for viewers using ad blockers

Wikia is not accessible if you've made further modifications. Remove the custom ad blocker rule(s) and the page will load as expected.