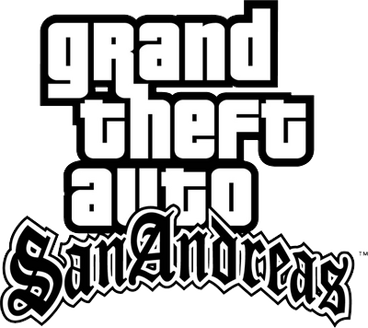 Grand Theft Auto: San Andreas is a Rockstar North developed GTA III Era game, and so has references to storylines and characters from both Grand Theft Auto III and Grand Theft Auto: Vice City. It is the only game so far set in the fictional state of San Andreas , consisting of three cities: Los Santos, San Fierro and Las Venturas, and includes vast expanses of countryside, forests, and a desert as well as a mountain. The game is centered around the return of Carl Johnson (also known as CJ) to his gang (the Grove Street Families), and their subsequent return to power.
Gameplay
San Andreas is similarly structured to the previous two games in the series. The core gameplay consists of elements of a third-person shooter and a driving game, affording the player a large, open environment in which to move around. On foot, the player's character is capable of walking, running, swimming (the first GTA game in which diving is possible), limited climbing and jumping, as well as using weapons and various forms of hand to hand combat. Players can operate a variety of vehicles, including automobiles, boats, airplanes, helicopters, trains, tanks, motorcycles and bicycles. Players may also import vehicles rather than steal them. CJ is Grand Theft Auto's most customizable protagonist due to the possibility in-game to change his clothes, tattoos, hairstyle and even his body mass in which he can be fat, skinny or muscular.
Ad blocker interference detected!
Wikia is a free-to-use site that makes money from advertising. We have a modified experience for viewers using ad blockers

Wikia is not accessible if you've made further modifications. Remove the custom ad blocker rule(s) and the page will load as expected.