Maniacs with Chainsaw
Link
Video
Title:
Maniacs with Chainsaw
Creator:
LnDProductions
Date:
Aug 14, 2012
Type:
DYOM Series, Horror, decisions
Maniacs with Chainsaw is a YouTube machinima series created by LnD. The first episode of the series won the DYOM Awards 2012 as "Best DYOM Video".
Description
You are about to witness the story of Tony, a drug addict who just woke up into another nightmare. - Through these episodes, you will encounter decisions which you will have to make.
Season 1: Awaken To Another Nightmare
Episode 1: A Wasted Drug Addict
The start of the series, you start off with Tony just waking from his drug over use time the other day.
Episode 2: They Are Coming

After meeting up with some people who are also hiding and surviving, Tony helps them out.
Episode 3: A Helping Hand

After getting seperated from the people, Tony continues on to find his parents in Idlewood.
Episode 4: They Were Gone
After getting trapped on the roof with Monica by the maniacs with chainsaws, they need to figure out how to escape them and get to Idlewood.
Season 2: Jefferson
Episode 5: Woken to Another Nightmare
After some time, Tony yet again wakes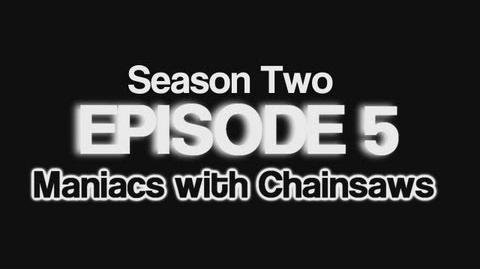 up. Only this time, he's in the Hospital of Los Santos. With new clothes, wound patched up, he's ready to find his parents and his wife.
Episode 6: Stressful Witness
The maniacs were lured into the motel where Tony and his family and friends are. Tony must escape the horde of the maniacs and find out who did this to them.
Episode 7: Over The Rooftops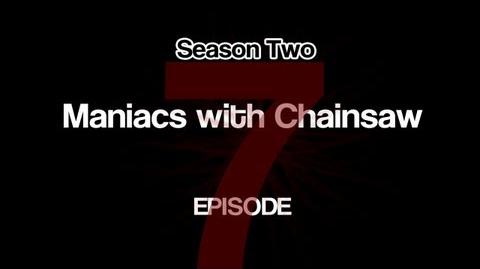 While Tony is stuck in the garage with someone mysterious, an army camp not far from Tony gets underattacked... and killed.
Episode 8: Countryside
When Tony sees the army camp all destroyed, a backup arrives, trying to defeat the maniacs, while Tony steals a piece from them and needs to make a run for!
Season 3: ???
Ad blocker interference detected!
Wikia is a free-to-use site that makes money from advertising. We have a modified experience for viewers using ad blockers

Wikia is not accessible if you've made further modifications. Remove the custom ad blocker rule(s) and the page will load as expected.