Trapped Series
Link
Mission pack
Creator:
Skander Blade
Type:
Mission Pack
Genre:
Horror
Status:
Completed (both)
Number of Chapters:
2 Series
Protagonist(s):
Unknown Soldier(Trapped)
Unknown(Trapped 2)
Trapped Series are made by Skander Blade since Jan 17 2011.
Trapped
Story
A soldier wakes up in an abandoned place with his hole teammates dead but he seems to have lost his memory and he's gone to explore it but he finds weird things...
Started this MP since: Jan 17 2011 and finished it at 2011-01-09.
Trapped 2
Plot
How would you feel to wake up in a demented killer's place,with only the objects around you to escape ?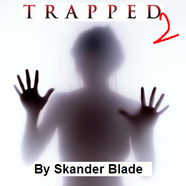 Started this MP since: Mar 21 2011 and finished it at 2011-04-23.
Ad blocker interference detected!
Wikia is a free-to-use site that makes money from advertising. We have a modified experience for viewers using ad blockers

Wikia is not accessible if you've made further modifications. Remove the custom ad blocker rule(s) and the page will load as expected.