Theory of Revolution is my first storyline.
Year 2013. Russian agent Valentina Semetova was send to stole files from one of Russian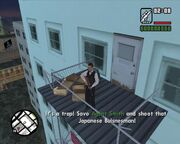 Politician.
Suspicions exist that Russian want to start war with America, files are supposed to be handed over to American Govenment. Irish agent, Daniel Valera is picking them up, at once he is getting into trouble, the matters are complicate, memories are returning, and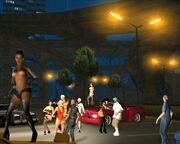 agent is remembering more and more about war in Belarus and Kazakhstan, where he fighted with Captain Cost.
Not everything going good, files turn out to be the trap, and heroes must unmask Russians.

Let's see more at: http://www.gtaforums.com/index.php?showtopic=480224
Enjoy!
Ad blocker interference detected!
Wikia is a free-to-use site that makes money from advertising. We have a modified experience for viewers using ad blockers

Wikia is not accessible if you've made further modifications. Remove the custom ad blocker rule(s) and the page will load as expected.